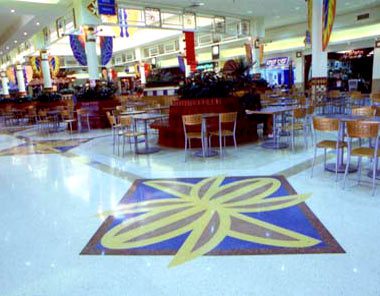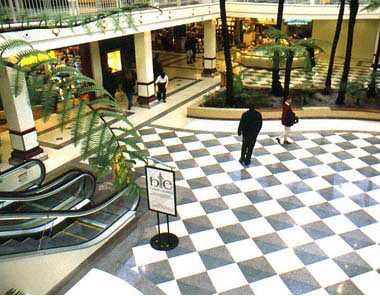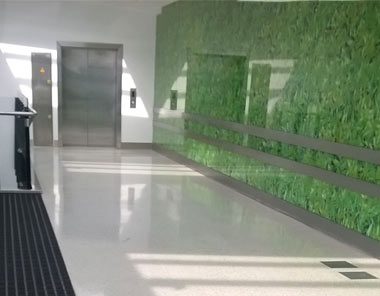 Polished Terrazzo Flooring based on Coloured Resin and Blended Marble Aggregates
Many architectural options (colours, patterns, logos).
Sealed to provide a durable interior finish for malls etc.
Rapid cure and fast installation.
Architectural Terrazzite is a hard wearing, jointless (not tiles), thin set (6mm) polished Terrazzo.


Wide range of colours available.
Excellent aesthetic appeal.
Can incorporate detailed inlays, designs, logos and patterns within the floor topping.
Excellent abrasion resistance
Excellent impact resistance
Excellent adhesion to properly prepared and primed substrates.
Excellent adhesion to concrete.
Excellent resistance to thermal shock.
Slip resistance complies with NZ/AS 3661 1993 dry.
Easily cleaned and maintained with the correct polishes.
Falls can be built up to aid drainage and avoid ponding.
Good exterior weathering resistance and durability.
To give a cleanable attractive floor in areas subject to excessive foot traffic.
Floors where aesthetic appeal and wear resistance is a prime requisite.
Wide range of colours available.
No odour system available on request.
VIEW THE ARCHITECTURAL TERRAZZITE COLOUR CHART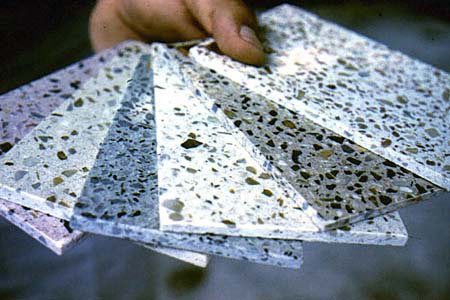 To provide an attractive, wear resistant, Terrazzo finish topping for shopping malls, supermarkets, food halls, foyers, entrances.
Company logos in entrances or foyers.