Protect your industrial floors with Allnex Resin Floor toppings (ex Allnex)
Many industrial properties throughout New Zealand require well protected, non-slip hygienic floors in order to operate.
As licensed applicators of Allnex Terrazzite, Nuthane and Terratuff (ex Allnex) etc., our team are the guys to call when you require superior floor toppings.
Ideal in a variety of residential, commercial and industrial environments, resin floor toppings will help to meet any health and safety codes required by local authorities.
Some of our other services include concrete polishing, concrete grinding, and concrete floor preparation.
Resin floor toppings are specialist systems that fully bond to the concrete, providing seamless, hard-wearing and anti-microbial floors (which become sterile and hygienic).
Create hard-wear, hygienic floors in your commercial, residential or industrial area…
restaurants
cafes
warehouses
food factories
kitchen floors
malls
schools
workshops
factories
We use either polyester, epoxy or polyurethane Resin floor toppings for your floors, depending on your requirements.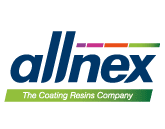 Download or View our Allnex License Certificate
"Licenced Contractor for over 20years"
EC Flooring Contractors have been a Allnex Licenced Contractor for over 20 years (now Allnex) and are competent installers of various Allnex coatings systems and floor toppings
During this period they have successfully completed numerous high profile projects including:
• Westfield Glenfield – Architectural Terrazzite
• Independent Liquor – Nuthane SB & Terratuff
• Auckland Hospital – Sureshield
• Various Restaurant Brands – Sureshield
Allnex will continue to support and recommend EC Flooring Contractors as capable and highly skilled applicators.
Michael Shen, Market Manager, Allnex Construction Products – April 2014
Grind concrete using a coarse diamond to mechanically remove top surface i.e. 2-3mm
Grind using finer diamonds to smooth entire area
Use a polymer slurry to minimise air holes in the concrete
Polish concrete using a multi-step diamond grind process to a fine grit finish
Apply seal to give concrete additional durability, toughness, some water resistance from spills and to repel dust.
This product is also non-yellowing
Apply multiple applications of a technologically advanced, high solids, acrylic polymer coating giving a durable, brilliant wet-look shine finish
Finally if required we mechanically burnish the floor to enhance the sheen
Grind concrete using a coarse diamond to mechanically remove top surface i.e. 2-3mm
Grind using finer diamonds to smooth entire area
Use a polymer slurry to minimise air holes in the concrete
Polish concrete using a multi-step diamond grind process to a fine grit finish. During this process we add a specialised 'Densifier' which increases the surface hardness of the concrete and improves the abrasion resistance, and improves the overall appearance of the final product
Apply seal to give concrete additional durability, toughness, some water resistance from spills and to repel dust.
This product is also non-yellowing
Apply multiple applications of a technologically advanced, high solids, acrylic polymer coating giving a durable, brilliant wet-look shine finish
Finally we mechanically burnish the floor to enhance the sheen